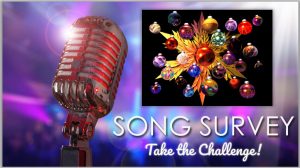 KGR Radio wants you to Take the Christmas Challenge! 
Rate our Christmas music and hear the most popular holiday songs even more often!
That's right – we are giving you a say in the music we play this holiday season. Enter our Christmas Song Survey Challenge now!
When you enter the Christmas Song Survey:
– Rate each song
– We'll ask for your email address, so you can come back later and pick up where you left off!
Go ahead – Take the Christmas Song Survey Challenge!
Don't forget to share on Facebook to get your friends in on the fun!